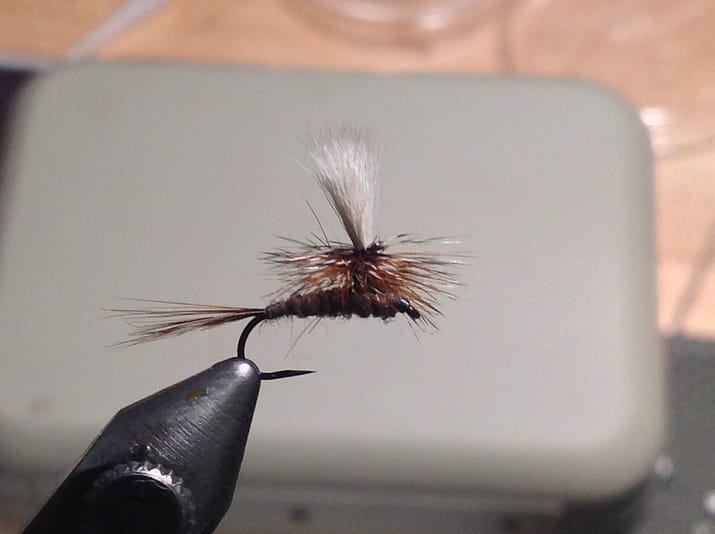 You might have tried fly tying at some point, especially when you were still young. If you have had an experience with fly tying, you might understand the importance of investing in a quality fly tying vice. While buying a vice should not be complicated, it is worth noting that not all products are created equal.

Base
Fly tying vices use a C-clamp or a pedestal base as their primary support mechanism. Each of these two options has unique pros and cons. A pedestal base, for instance, is mostly used on flat surfaces. This base is recommended for anyone looking for a portable tying vice. The use of C-clamp support, on the other hand, can only be used on surfaces that can accommodate a clamp. The choice of base, however, is always a matter of personal preference. 
Rotary Feature
Do you want a vice that allows you to view all sides fly? If you answered yes, you should think about buying a vice with a "rotary" feature. On the other hand, you might go for the options with a "true-rotary" feature, which means that the jaw cannot be spun around, but they can be adjusted depending on the hook that you are using.
Jaw 
Another essential factor to consider when shopping for a fly tying vice is the size of the hook that the fly tying vice can accommodate. Most vices have an adjustable vice, which means that they can hold accommodate a range of hooks. However, some jaws have several interchangeable jaws, which are suited to specific hooks. The range of jaws in the market can be quite extensive, and there is no absolute winner in choosing a jaw. Therefore, you should select a jaw that serves your best interests.  
Accessories
You need to pay attention to the type of accessories that you might need to equip your vice or tying area. Whether you need some profile plates or catch basins, there is an extensive range of products that you might find appropriate for this hobby. However, the nature of accessories is informed by your personal preferences.
Overall, the key to getting the best out of fly tying is to invest in a decent vice. For starters, it is prudent to do some due diligence to make sure you make the right choice.